Future businessman, future businesswomen, new start-uppers, business enthusiasts and last but not least new entrepreneurs, attention please! We got you the magical antidote: 5 books that every successful entrepreneur should read. Since you are interested in business, you know that time is money so let's break it down.

1-Zero to one, Notes on Startups, How to build the future:

You must know, dear reader, that we have chosen these titles cautiously to put them in this article. But for this one, I think this New York's best seller's title speaks for itself. In fact, it contains detailed notes on how to draw your own path in the holistic and crucial world of business. Written by Peter Thiel who's a German-American billionaire and entrepreneur that co-founded Paypal, Palantir technologies and other companies, it is on the top of our must-read list. What might be surprising is that he studied law and got his Juridice doctor then started working. But, thanks to his astonishing background and his dazzling success, he gathered all his experience to get us through his notes and finally drop this book. If you're looking for the steps on how to start from scratch this is the book made for you!

2-Purple cow: Transform your business by being remarkable:

"Seth Godin says that the key to success is to find a way to stand out" Forbes.com
Seth Godin who's the best seller for a myriad of books is blessing us with another piece where he puts into words the long experience that he's gained through the years. This book explains the way you can stand out from the crowd and start your business.
Indeed, when we start analyzing the several stories that hold astonishing achievements and those who left their fingerprint in history, we can easily notice the common circle in the chain: innovation and uniqueness.


3- Rich dad poor dad:

It is a 1997 book written by Robert Kiyosaki and Sharon Lechter. This book's main focus is financial education, the importance of starting and owning a business and how it leads to success. This novel seems to be inspired by Kiyosaki's personal life and more specifically his dad and his friend's father . In other words, the rich dad is his friend's dad and the poor dad is his own father. Basically, this masterpiece revolves around this parallelism and compares the rich's attitude and behaviour to the one that the poor use.



4-Think and grow rich:

Written by Napoleon Hill, this book dives deep into the psychological side and how your beliefs and ideological reasoning can affect your wealth.
The book puts out the importance of the mindset and thoughts to make your dreams come true. In fact, the title is indicating the relationship between thinking, brain-use on one hand and wealth and success on the other one.
This piece of art is one of the best selling books Napoleon Hill has written since he has other published work concerning the same field. We also have published articles in the same field you can check out our article about Starting Your Online Business and What You Need to Know About Freelancing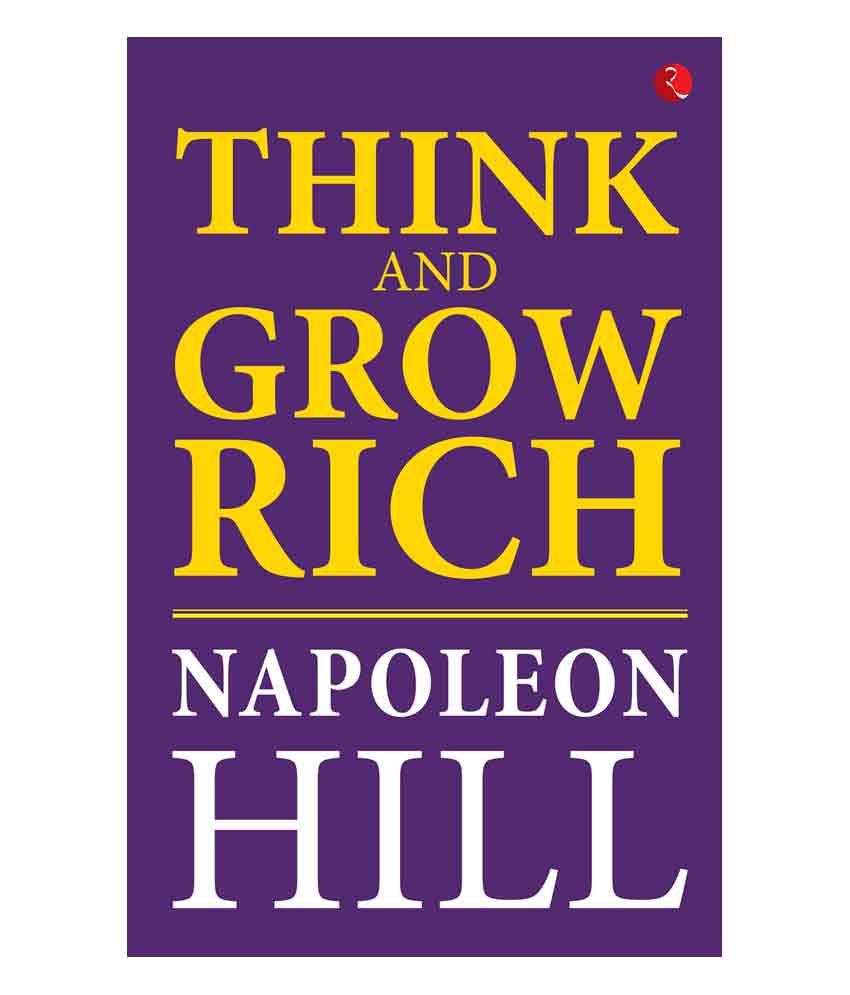 5- The success principles, by Jack Canfield:

Last but not least, this is our fifth choice for you to turn your passion into reality. This book literally takes you through the principles that you need to apply and focuses on 'How to Get from Where You Are to Where You Want to Be". The success principles mainly point out approximately 64 must-apply principles that lead to success.


To sum up, being a new entrepreneur in the world of business can be complicated and you might get caught in between the devil and the deep blue sea or get stuck when you try to take a life changing decision. Therefore, guidance is needed and that's why I highly recommend that you sink your teeth into all the available resources for you and you'll never know, maybe you're the next Bill Gates or Jeff Bazos!