" Fashion is something that comes within you " – Ralph Lauren

This is a simple yet sophisticated statement given to us by ralph lauren yet little did we know it is the actual key to fashion .he clearly stated that its something that comes from within us but most teenager who are lost between multiple trends and multiple items , colors and styles from grudge to classy and from vintage to baddy have no idea what's within them and how to reflect it on the outside and here I am about to clear things up and help you by giving you few tips on how to find your own unique style and show you how to express yourself through few pieces and items.

Tip n°1# be self-confident

In the fashion industry, most models, actors and influencers who look prominently appealing are the ones who absolutely don't care whether or not they look fantastic and better than everybody else, whether or not they steal the spotlight like (Rihanna , Gigi Hadid , Kendall Jenner , Zendaya …) and that's because they learnt throughout the years, from multiple wardrobe malfunctions that it's okay to not always nail the outfits, that self confidence is all what matters.

For example, on september 11, in 2017 the supermodel Gigi Hadid lost her shoe while walking in the anna sui runway yet she kept a straight face, owned herself and kept on her catwalk going because she didn't care, she has confidence in herself and you should too. The fun part is some people didn't even notice she was walking semi barefoot and that's honestly amazing.


The point is, if you believe in yourself and know your worth, you'll be able to reflect that self esteem on the outside and make people's jaws drop from how much positive energy and confidence you possess. You'll be unstoppable .

Tip n°2# educate yourself about fashion

Following self-confidence comes knowledge. Every person should at least know what goes the best with their skin tone color and their body shape. And that's exactly what I personally admire about fashion ,it's the variety of options and the respect it has for different people with different sizes and races. Fashion is for everyone.
To kickstart your journey into finding your style you should at least know the basic rules like the colors that match your skin.
For instance, if you have more of a cool tone I would definitely recommend you try wearing pink, red and bluish undertones. And if you have more of a warm toned skin then yellow, peachy and golden undertones will suit your skin the best.
And throughout the process it's important for you to know what body shape you have.
Do you have an hourglass body, an apple shape body, a pear shaped body, an inverted triangle body or a rectangle..
And if you don't have any idea what those expressions mean, I think a picture would give you a more clear idea and help you find your shape better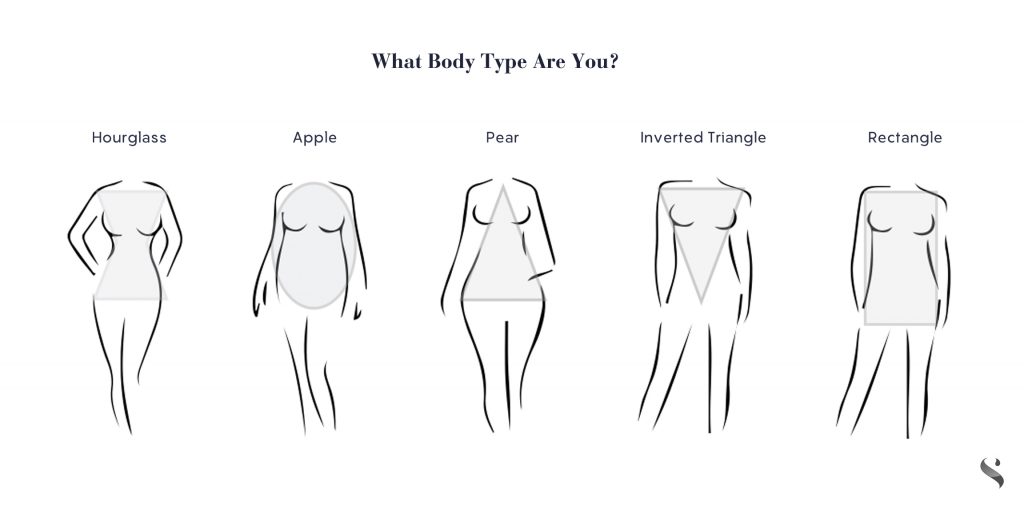 Then when you identify yourself and know what goes best with you, you'll be able to move on to the funny part which is…

Tip n°3# pick your favourite style
And don't panic, you don't have to have a specific style for the rest of your life, it's temporary and it's fun, no worries .
So let me begin by introducing to you the variety of styles that have been brought up into the fashion world by incredible models and actors .

1- Vintage fashion :

If you love a classic style that's simple yet elegant and contains warm and old colors like beige, hazelnut, butter cream, red, you'll definitely be attracted to vintage.
And here are three celebrities who are known for wearing vintage that you can look up and take inspiration from ( Taylor Swift , Anne Hathaway ,Harry Styles and Kendall Jenner )


2- Artsy fashion :

Artsy fashion is mostly for risk takers since it contains a lot of fun colors that are appealing to the eye and mostly crazy patterns that give life and confidence to the person wearing them.
Here are some celebrities to take inspiration from (Rihanna, Bella Hadid, Katy Perry, Selena Gomez)
Maybe artsy fashion for you if you have a fun lighthearted personality and if not here is the third option …


3- Casual fashion :

This is the most common style that everyone prefers and I honestly can't blame them.
I like simplicity especially in clothes, I think neutral colors are so simple yet beautiful like white, black, grey ,denim and so the list goes on..
It's a practical style that's for day to day life and we usually see a lot of celebrities on vacation wearing casual outfits like Emma Stone , Gigi Hadid , Zac Efron , Calvin Harris..


4- Grunge fashion :

This is a unique style that mostly contains dark colors ; black, dark blue, red, denim, patterned skirts..
This type existed in the fashion industry for a long time but has been frequently seen in the modern apps like Instagram and Tik Tok .
To be able to pull off a dark grunge style you'll have to accessorise to make the look more attractive by wearing chokers, silver necklaces, belts etc …
Maybe a pretty hairstyle will complete the look but the general goal differs from one person to another, some people aspire to look mysterious, some like the dark dangerous aesthetic, and others just find it fancy.
Generally every celebrity went through a grunge style phase at least once in their lives like Bella Thorn , Kylie Jenner , Miley Cyrus , etc..
Even though their styles changed, I still appreciate the influencers and instagram models who kept it going til 2020.


5- Chic fashion style :

This one is a mature, elegant, and pretty looking genre of fashion.
The common items we see chic young ladies wearing are blazers, long coats, button-up shirts tied up to spice up the look and they usually keep the accessories simple and low key because the statement pieces usually take over the whole look.



6- Bohemian fashion :

And I'm lastly going to mention the earthy, simple and beautiful style that isn't common enough but that's what makes it more unique and appealing.
Bohemian people are known to be rebellious and free spirited people and so is their fashion and style.
They are known for wearing warm earthy colors such as brown, beige, green from all shades , white.
The boho chic trend was released from 2015 until 2017, and here are celebrities who weren't shy to embrace the trend (Venessa Hudgens , Selena Gomez and Gigi Hadid )

Of course there are other styles that I didn't mention but that's simply because fashion has no limits and that's the beauty of it.

To conclude, I think finding your style is the funniest and the most joyful process that can help you discover a lot of things about your personality and body, and especially drives you to escape your comfort zone into trying new things you maybe never thought you would try before.
For your inner beauty, you can read : "3 tips to help you create your personality"